Haystacks Solar Garden Broadens Horizons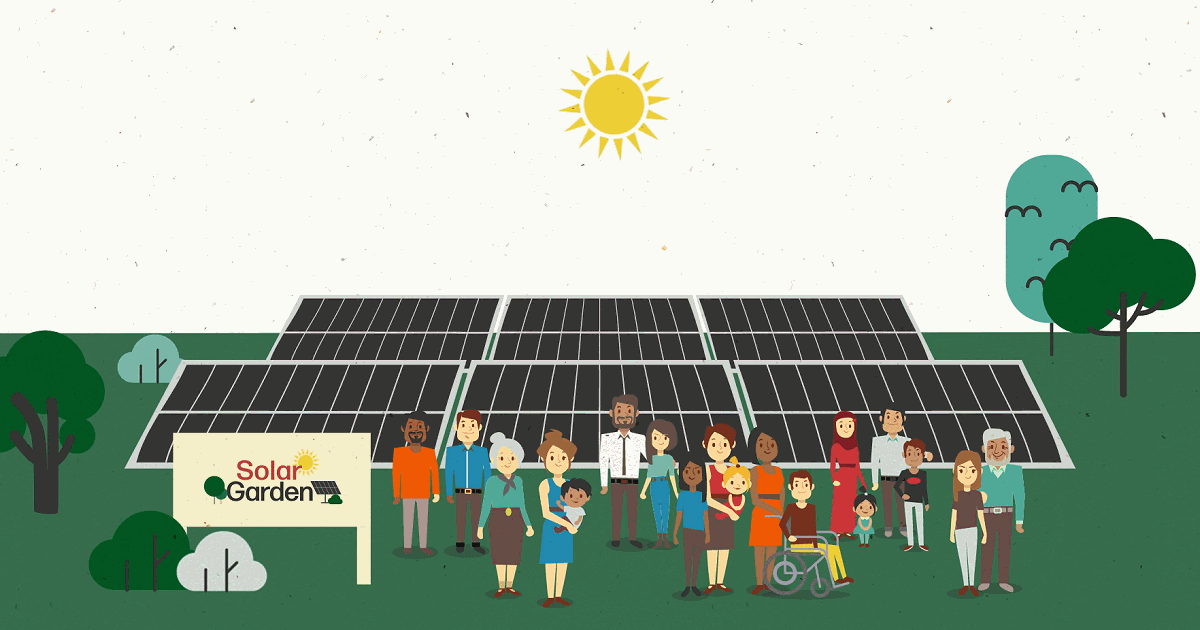 A pioneering solar garden initiative in Australia geared towards renters and apartment-dwellers has expanded its potential "gardener" pool to several other states.
While millions of Australians are enjoying the many benefits of having solar panels on their homes' rooftops, millions of others are still locked out of the savings – particularly those in apartments and renters.
That's where the "solar garden" concept comes in – buying or leasing "plots" of panels installed as part of a larger installation elsewhere that could be across the street, or across the country. The value of the energy generated by the solar gardener's plot is deducted from their electricity bills; so this also requires cooperation from an electricity retailer.
The Albanese Government has already committed to providing $100 million to support around 25,000 households to participate in such arrangements, although Labor calls these projects "solar banks" rather than gardens. When those projects will be developed and the nature of the arrangements isn't clear.
But there's already a solar garden initiative under way in New South Wales – the Haystacks Solar Garden; which is to be part of Grong Grong Solar Farm in the State's Riverina Region. The official launch of Haystacks Solar Garden's offer occurred around three weeks ago. The offer was only available to people who live in NSW initially, but that has now been expanded to include Victoria, ACT, South Australia, Tasmania and south-east Queensland.
"From Brisbane, out to the Barossa and down to Burnie, anyone who pays for electricity can now harvest solar power as a solar gardener," said Kristy Walters, Community Power Agency Director and Chair of the Haystacks Solar Garden Co-operative.
Haystacks Solar Garden Details
3kW plots are available, each typically generating 4,200 kWh of electricity per year. The plots cost $4,200 each. Estimated on-bill credits are pegged at $505/year for the 10 year project period, so a payback period of around 8.3 years.
Just as a comparison and using the SolarQuotes solar calculator, a 3kW system installed in Sydney could achieve simple payback in under 6 years1 – and the savings go on beyond 10 years.
While the Haystacks offer payback will work out to be significantly longer and the savings shorter-lived than having your own panels on your own rooftop, it is an alternative when none may have been available previously.
But $4,200 is a significant commitment. There were 333 plots available when released and the expansion so soon after launch suggests some of those interested before have balked at the up-front cost and ifs, buts and maybes. All 333 plots need to be sold for the project to proceed, and if they don't or the Co-op decides not to loan the funds for construction, then plot funds will be returned to members.
The other requirement is participants will need to shift to the project's electricity retail partner, EnergyLocals; which at this point will be the retailer for Haystacks for the first 3 years with an optional 2 year extension.
As at yesterday, more than 90 households have signed up for a plot. All going well, the solar garden is expected to be operational in June 2023.
You can learn more about the project and the offer here.
Footnotes
More rapid payback is possible with bigger systems depending on energy consumption profile. ↩